Driving Efficiency & Excellence through
Process Intelligence
FUTUROOT | Optimised for SAP ERP
Actions are driven by Insights. Insights are derived from data. But, how do you easily assimilate and analyze the massive amounts of process data that lie within your ERP systems? FUTUROOT is a next generation Process Intelligence solution that is optimized for SAP ERP. It empowers the business user to uncover inefficiencies and drive tangible change.
FUTUROOT | Infinite Possibilities
Process mining has been around since 1999. The marketplace is filled with terms and jargon that can make the unaware- uninformed. FUTUROOT is here to change that - to make things simple and empower the business user. The result? Streamlined and optimized business processes that will help you accelerate your business transformation.

If you don't understand Process Mining versus Process intelligence, getting your Task Mining confused with Task Capture, then this is the webinar for you.
FUTUROOT shows you the way.
Impact of Process Intelligence in the "new" normal
Demo: FUTUROOT optimised for SAP ERP
Industry use cases
Join our experts on the 27th of October 2021 at 13:00 BST and all will be revealed.

FUTUROOT – Process Intelligence Simplified – Start turning tomorrow into today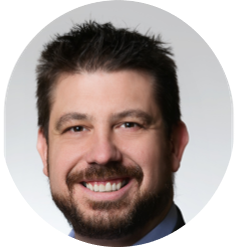 SIMON NICHOLS
Sales Director, EMEA
Responsible for ensuring that our customers, partners and ecosystem are treated with the best customer success in the business, FUTUROOT is fresh, dynamic and here to make an impact.

PRATHAMESH BHINGARDE
Managing Director
Responsible to help unlock the true potential of Process Mining platform by providing value driven advisory to global organizations with a view to adopt the latest and greatest FUTUROOT has to offer.
GUEST SPEAKER TO BE
CONFIRMED SHORTLY