We have enhanced the Variant Explorer Screen and the FUTUROOT SmartPDF, updated the Comparison Screen with custom KPIs and added the option for KPI-Based Watchpoints. The Advanced Feature has been redesigned to create a better user experience and you can now see the Organisational Mining Screen in Workforce Analytics. See below a quick summary of our latest updates.
Variant Explorer Screen Enhancements
You can now choose multiple consecutive ornon-consecutive variants and set them as an ideal process through the Variant Explorer feature. With the new functionality of switching from Graph View of Variants Chart to List View, you can select non-consecutive variants to set them as ideal. The More & Less buttons below the variants chart allow you to add more variants or reduce the number of variants in the chart. Lastly, the Reset button will enable you to reset the total number of variants to default.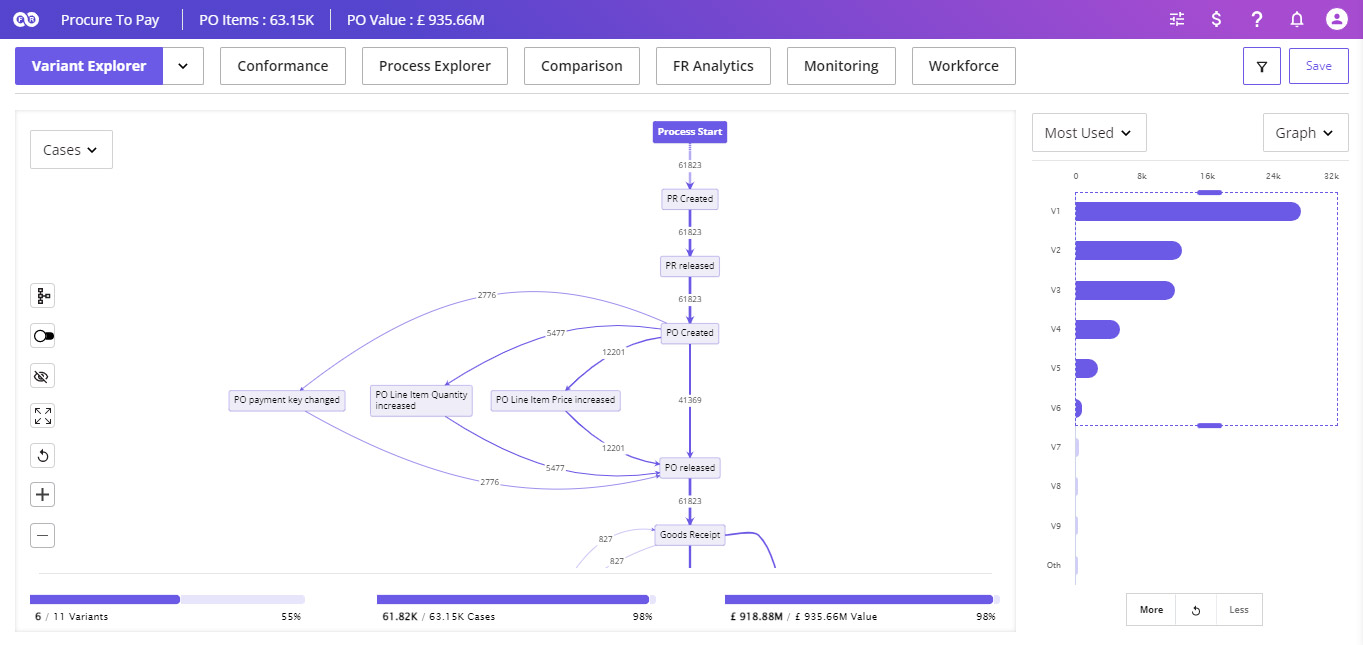 FUTUROOT: Variant Explorer screen
Comparison Screen With Custom KPIs
The new Comparison Screen allows you to add custom KPIs to initially provided default ones. This new feature will enable you to change the perspective per your preference when comparing the process on different dimensions. You can use the scroll bar provided to select from multiple custom KPIs. If not needed, the KPIs can also be removed from the Process Metrics screen.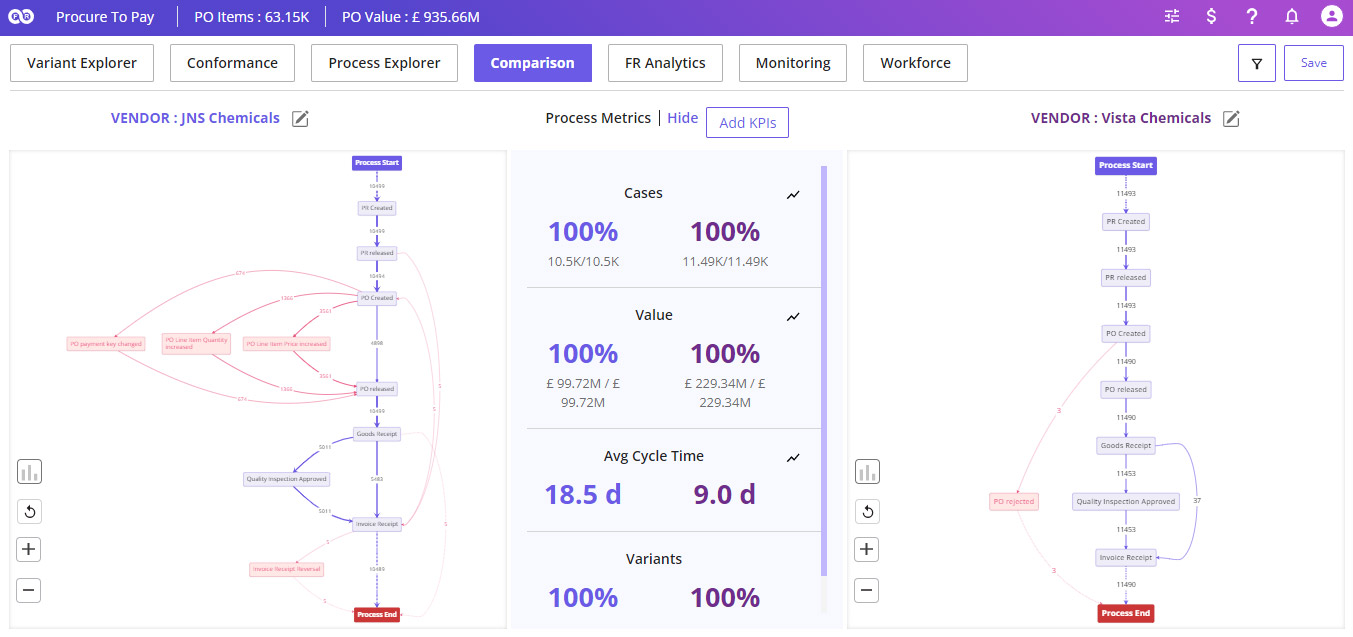 FUTUROOT: Comparison screen
KPI-Based Watchpoints
With the new update of the Watchpoints Dashboard, you can no now create and add watchpoints based on KPIs. The widgets can be resized and arranged anywhere on the dashboard according to your preferences.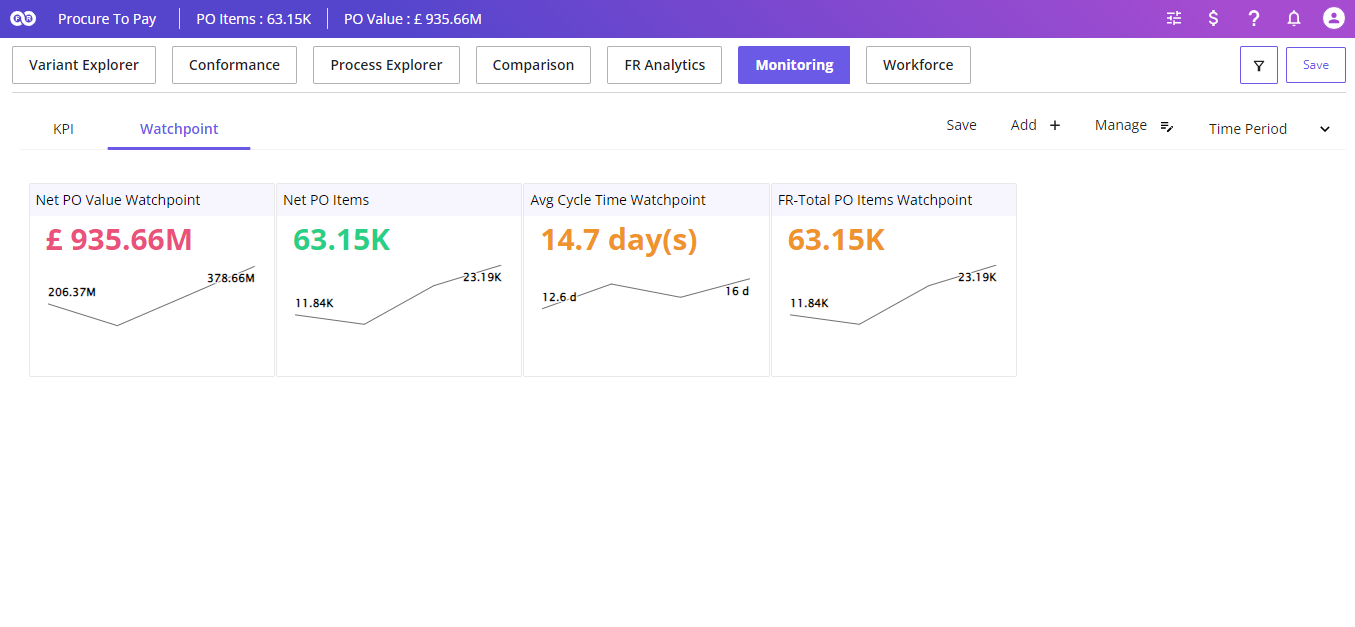 FUTUROOT: KPI-Based Watchpoints screen
Organisational Mining Screen in Workforce Analytics
Adding on to the Workforce Analytics feature presented in our September release, you can now access the Organisational Mining Screen and select any Ideal Process per your preference. You can check for User Compliance information by right-clicking on any connector. You can also add users and connections and create your Friends wheel.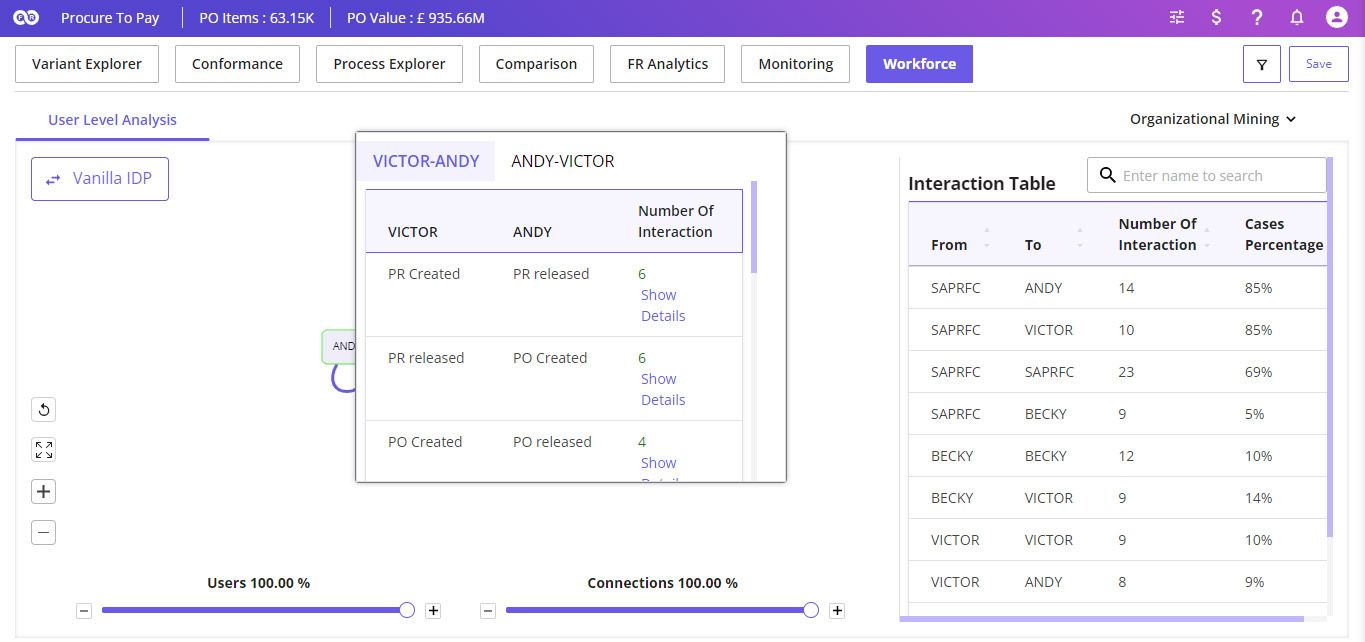 FUTUROOT: Organisational Mining screen
Advanced Features Redesign
To make your experience with the FUTUROOT platform smoother, we have redesigned the Advanced Features Dashboard. You can now find advanced feature options like Ideal Process Management and KPI management on the left side of the panel. The right side contains the table of contents for each option, as shown in the image below.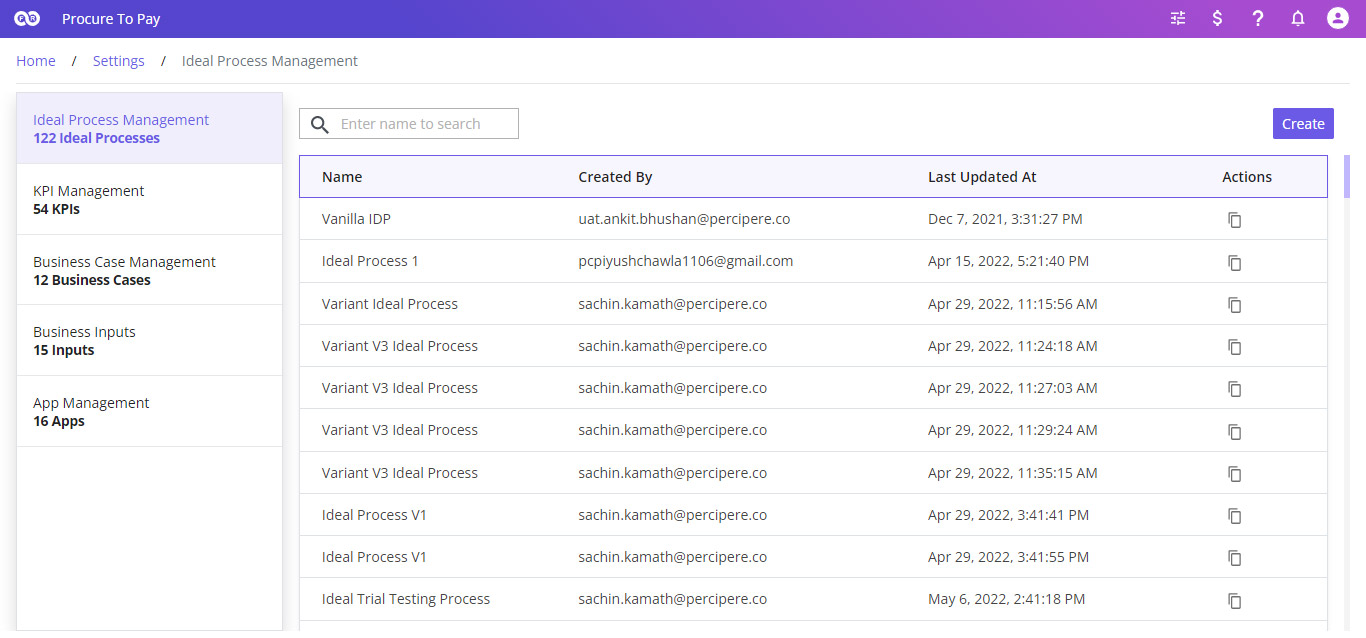 FUTUROOT: Advanced Features Re-design screen
FUTUROOT SmartPDF Enhancements
In our last release, we presented the FUTUROOT SmartPDF; in this one, we have already made some enhancements. You can now view more details of the process. By clicking on the download option on the process tile, you can add the KPIs for Process Metrics and select Ideal Process for Conformance. We have also added new sections in the SmartPDF for Process Metrics and Conformance, and you can access them through the links provided.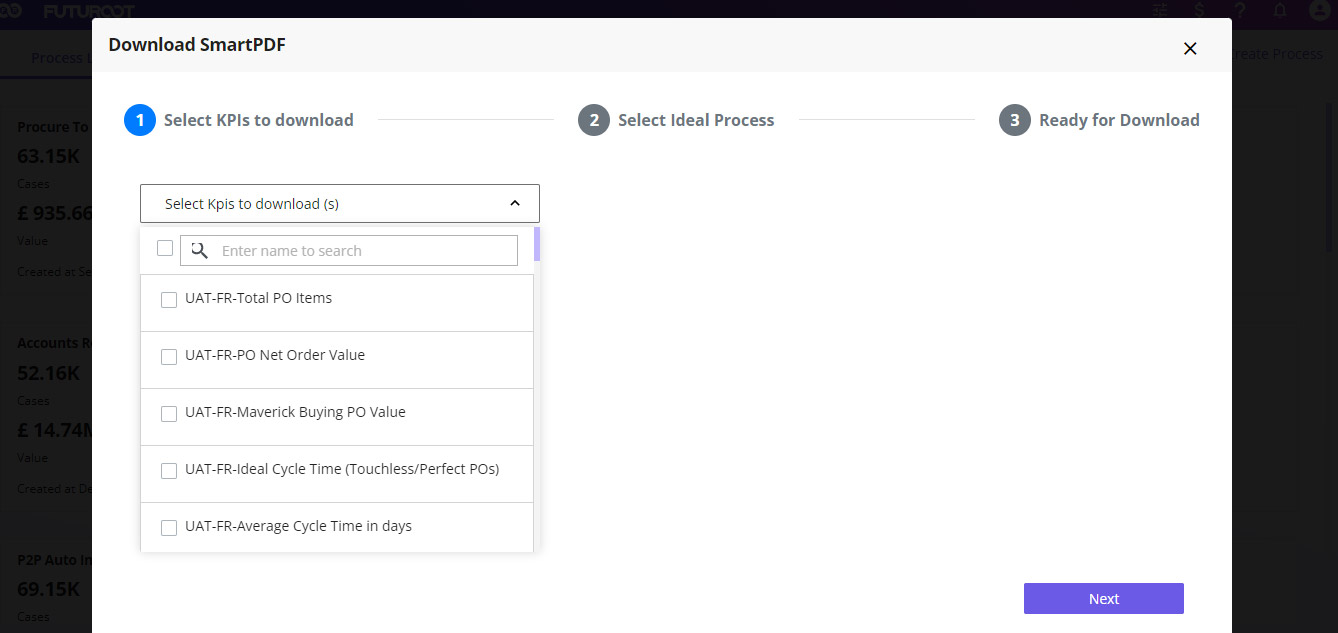 FUTUROOT: SmartPDF Enhancements